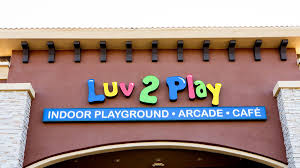 Indoor Playground Franchise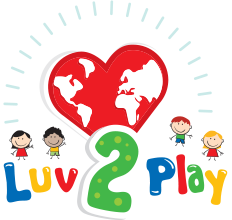 Are you interested in owning an indoor playground but have no idea where to start?  Consider an indoor playground franchise with our sister company, Luv 2 Play.
Our expert staff will help you with every step from concept to well beyond your grand opening.  From lease negotiations to advertising, we are here to ensure your indoor playground is a success. Financing assistance is also available to Luv 2 Play franchisees.
Location assistance
Lease negotiations
Market analysis
Custom playground design
Professional installation
Décor Packages
Furniture & fixture design
Food & refreshments
Ongoing training
Local & national advertising
Signage & marketing materials
Territorial protection
We offer 3 different franchise options to fit all budgets and needs.
Indoor Playground: Our standard indoor playground franchise will offer limited food selection. The options may include healthy vending type options and/or allow for customers to bring in food from outdoors. This option will offer food for parties by partnering up with a local business such as a nearby pizza place.
Indoor Playground & Café: Our indoor playground & café franchise will offer a select café type menu that will include choices like pizza, burgers, nachos, and healthy options. This concept will require limited improvements and still provide enjoyable food options.
Indoor Playground & Grill: Our indoor playground & grill franchise will be a full service restaurant option where parents can have a meal with service and relax while they watch their kids play. This options will require the highest investment, most tenant improvements, as well as some experience in the restaurant industry.
Each indoor playground will vary in size and layout depending on the shape of the space and which food option you choose.  Our standard indoor playground building will be approximately 5,000 to 12,000 square feet and require about 15' of ceiling clearance.  Regardless of the desired size of your indoor playground, the following can be included:
State of the art playground equipment
Child safety gated entry/exit programs
Wi-Fi access for parents
Parent seating for viewing children
Ball sanitizing systems
State of the art point of sale systems
Party rooms
Online party reservation systems
Daily, weekly, monthly, and yearly membership programs
Sibling discounts
Unlimited play
Luv 2 Play offers non-stop training, support, and a great name that says it all.  If you are looking for a great opportunity to get into the hottest up and coming business with a preeminent company to provide support in every way, head over to our website for more information.