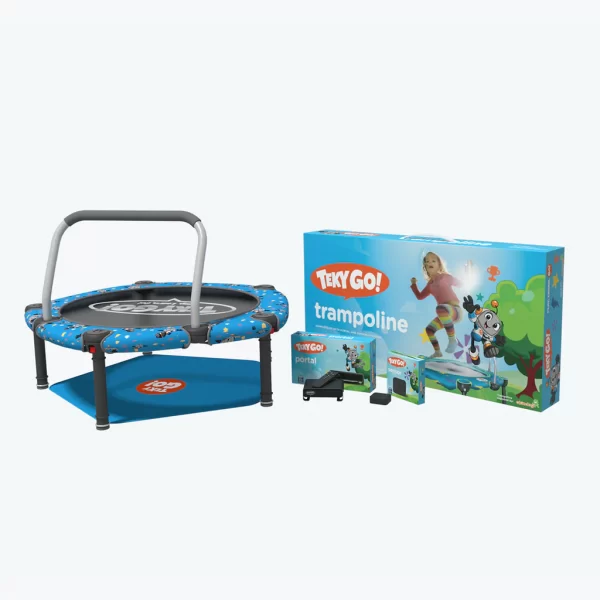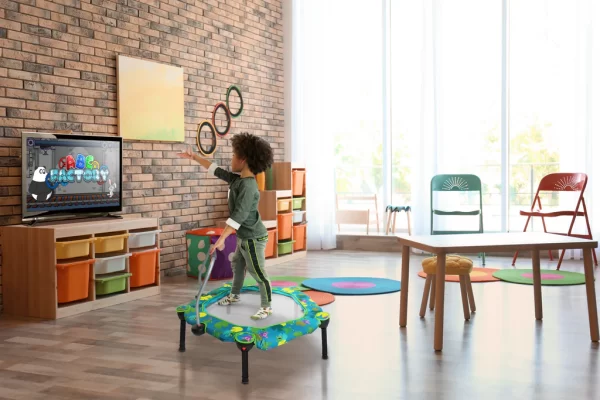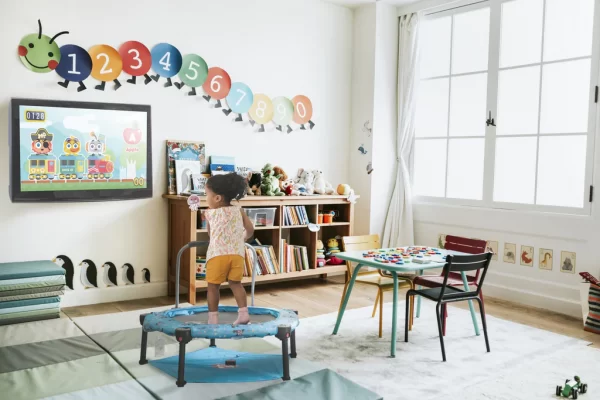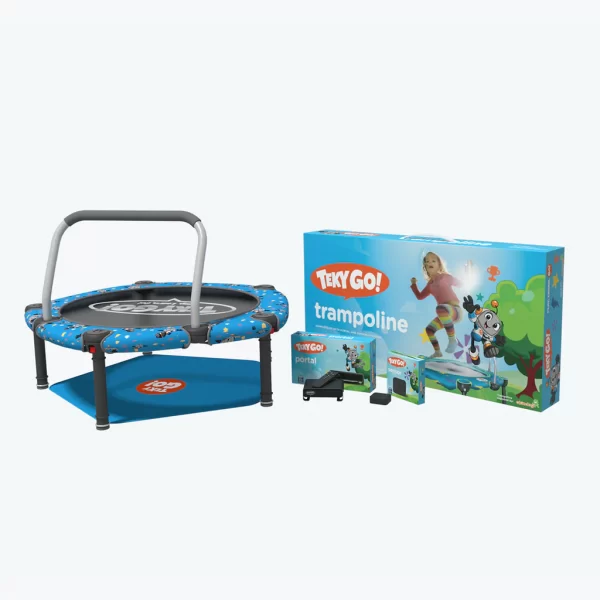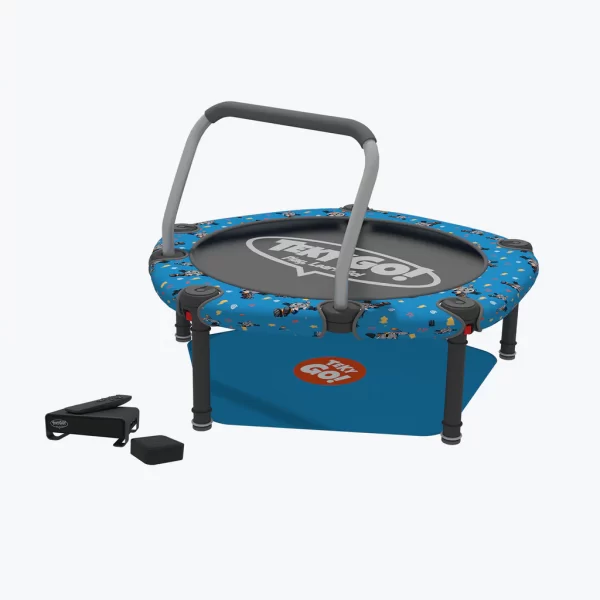 TekyGo! PLus Junior Bouncer Bundle
TekyGo! is a unique game console that integrates arcade technology with children's exercise toys (also known as "exergaming"). TekyGo! fuses online education with popular children's toys, such as a trampoline, to create a first-of-its-kind experience designed to activate children's mind and body at the same time.
TekyGo! encourages the development of gross motor, language, and STEM skills for children 6 years old and under. Every game created for the TekyGo! Portal encourages learning, movement, and imagination.
Compare
| | |
| --- | --- |
| Age | |
| Size (Feet) | |
| Capacity | |
| Solution | |
| Theme | |
Details
Our Junior Bouncer Bundle contains everything you'll need to play along with our TekyGo! games. Suitable for children ages 2-6, they can bounce, learn, and have fun with our motion-activated platform. Our bundle will include our TekyGo! Plus Junior Trampoline, TekyGo! Plus Portal + Trampoline Sensor and 10 pre-installed TekyGo! games.
*Wi-Fi is needed for initial product set-up and installation of any new games. Wi-Fi is not needed for playing the 10 pre-installed games.
Safety & Quality Standards:
*Meets all safety standards USA, Canada, UK as well as the rest of the world. Including the strictest standards in the world which are ASTM F1918-12 of the USA and CSA Z614-07 (R2012) of Canada. To read more about our safety standards click here.
*Our playgrounds and materials have been vigorously tested by SGS S.A which is the biggest and most reputable testing laboratory. To read more about the testing we have done please see this link.
*We only use the highest quality materials including galvanized steel pipes and clamps, anti-climb netting where needed, thick soft post padding and high quality deck boards wrapped in bright PVC vinyl covers. To read more about the materials used in our indoor playgrounds please see this link.
*Aside from all of the vigorous testing we have done, the biggest evidence that can verify the great quality of our playgrounds as well as our commitment to providing only the best service and support to our customers is all of the projects we have done. Please click here to see some of our most recent jobs.