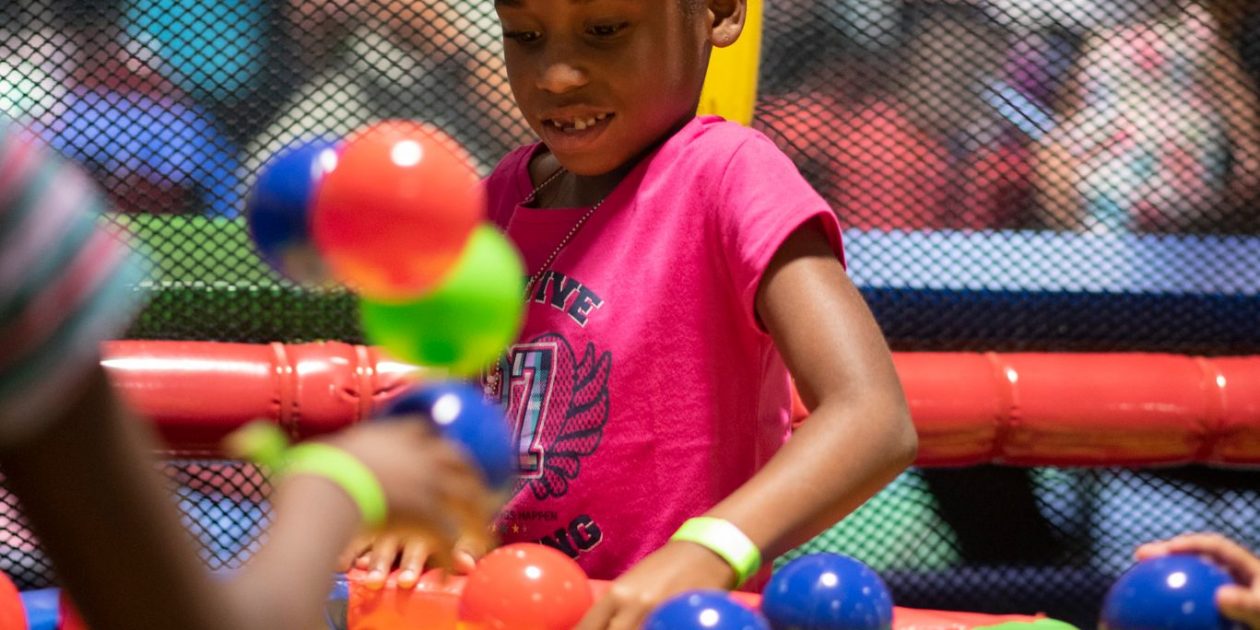 Why Add an Indoor Playground?
If you already have an established business, whether it's a wellness spa, a restaurant, car dealership or gym, you might be wondering what the benefits of an indoor playground will be.
You might be surprised, but many of our clients at Indoor Playgrounds International don't have family entertainment centers. They have ordinary businesses, and they've decided to make an indoor playground addition to make it more family friendly.
We can help to build indoor playscapes for any business, and here are a few great reasons why you should consider this for yours.
Kid Love Them!
If you've ever spent days or weeks being nagged by your child about a toy they saw on TV, you'll know just how relentless and single minded they can be.
Now imagine that you own the only restaurant in the area that has an indoor playground addition.
Where do you think kids will be begging and nagging to go for dinner? That's right.
One of the main benefits of an indoor playground at your business is that if they're given a choice, kids will choose your business most of the time.
Parents Do Too!
Another reason why we have and can build indoor playscapes for any business is that they really do make things easier for parents.
Whether you have a car dealership or a hardware store, parents aren't going to have the time they need to browse, ask questions and discuss options when they have unhappy kids in tow.
However, if those kids have the option to spend an hour or more in a fantastic play space while their parents talk business with your team, you probably won't see them till mom and dad are ready to go!
It's a Landmark
Let's face it. These days, one business is very much like another. Whether it's oil changes or hamburger drive throughs, they're usually interchangeable, and most customers simply choose whatever is closest or most convenient.
However, when you add an indoor playground addition, your business goes from being just another face in the crowd to something that stands out.
Instead of being just another tire store, you're the tire store with the indoor playground. Or when people need to talk to an insurance broker, they know they can choose the one with the indoor playground to keep their kids happy and entertained.
It Keeps Customers in Your Store or Business Longer
We all know that when it comes to sales, a five-minute conversation usually won't do it. Your team needs time to find out what people need, what they want, and what they want to spend.
But when those customers are parents with kids that want to leave, you'd be lucky to get five minutes!
When we build indoor playscapes for any business, one of the major goals is usually to keep customers in their store for longer, so their sales team can do their jobs properly.
Great Family Friendly Events
Want to get in contact with tons of local families? Host a family friendly event at your business. A barbecue with hotdogs and burgers, an indoor playground and maybe a bouncy house is all you need to bring dozens of families that live in your area to your business.
You can start planning a big spring event right now, just by creating an indoor playground addition for your business and getting ready to have a big party to launch it!
Safe and Weatherproof
You might argue that everything that we've mentioned as the benefits of an indoor playground so far would apply equally to an outdoor playground. You might even think that you could get away with a swing set and a slide.
However, when it comes to kids' entertainment, indoor playscapes for any business are a much better idea.
The first reason for this is that parents want to know where their kids are. Stranger danger is a daily reality in the modern world, and most parents want to know that their kids are safe and contained inside the same building – not outside somewhere they can't be seen!
Then there's weather. If you only have an outdoor play space for families who visit, you're never going to get any families visiting when it rains or snows.
Repeat Business
Most business owners know that repeat customers are usually more profitable than new ones, because you have to spend more to market to new customers.
An indoor playground addition is a great way to get more repeat customers to your business. Whether it's booking a regular spa day, visiting the gym or grabbing lunch, busy, frazzled parents will put your indoor playground addition at the very top of their list of options.
More Browsing at Malls
One of the best places for an indoor playground or addition is inside a mall – whether it's a new build or a redevelopment of an older space.
Kids love indoor playgrounds at shopping malls, and while they're busy having fun with one parent in attendance, the other can go sign up for a new phone plan, shop for a sweater or visit an optometrist in the mall.
The benefits of an indoor playground in a shopping mall are for all the businesses in the building, and that means they'll make more money, and the company that owns the building will earn more from their tenants. It really is a win win for everyone involved!
Fun for the Whole Family
One of the big problems that American families face is that everyone has very different ideas of what is fun. Teens might love to play video games in an arcade. Parents might want to watch movies or sports, and younger kids don't want to do either of those things.
Adding an indoor playground addition to a business that includes games, movies, food, or sports viewing makes it a place that everyone in the family can go and enjoy the things they love to do. You could even add an indoor playground to a bowling alley or golf driving range, so parents can enjoy sports while their kids are happy and entertained.
A Spoon Full of Sugar…
Remember the song about a spoon full of sugar making the medicine go down? When we say we can build indoor playscapes for any business, that includes places kids don't usually want to go, like the dentist.
If you have a medical facility that offers services to kids and families, you will see the benefits of an indoor playground.
Not only will kids want to come to your office, but they'll be relaxed and happy while they're waiting to be seen. So, the whole process will be a lot easier for everyone involved!
Clean and Hygenic
We're all a lot more aware of our health than we used to be, and many parents these days are wary of letting kids play just anywhere. Whether it's rust, dirt or animal droppings, it's very hard to keep outdoor playground equipment pristine and clean!
However, one of the big benefits of an indoor playground is that they are protected from all of those things.
There's also very little chance that kids will come into contact with grass, bees or other common allergens, so it's even safe for kids who have environmental allergies!
What Do you Need to Create an Indoor Playground Addition?
We hope that this article has helped you to understand the benefits of an indoor playground for any business. The next step is to figure out how to create one for your business. Here are a few tips to help you get started:
Make sure you have the space – you'll need somewhere for your indoor playground addition to go, whether it's an existing space, a new rental or something you plan to build
Talk to the local city business department, and find out what permits and other requirements there are to build an indoor playground addition
Speak to a professional commercial indoor playground manufacturer like Indoor Playgrounds International to find out pricing, design options and more
Tell your customers about the new addition to your business – you don't want to miss the opportunity to have a grand opening!
Build your indoor playground addition, and don't forget to staff it with one or two people who can make sure the kids are safe and using the equipment correctly
When we build indoor playscapes for any business, we often tie the theme into their business, specialty, or location. So, if your business is in Texas, you might want a cowboy theme. In California? How about an ocean or island theme? If your business is a car dealership, we can create a car or racetrack theme for your indoor playground.
The sky really is the limit when it comes to creating custom indoor playscapes for any business, and we always feel that our customers should have as much fun with the process as the kids will once it's built!