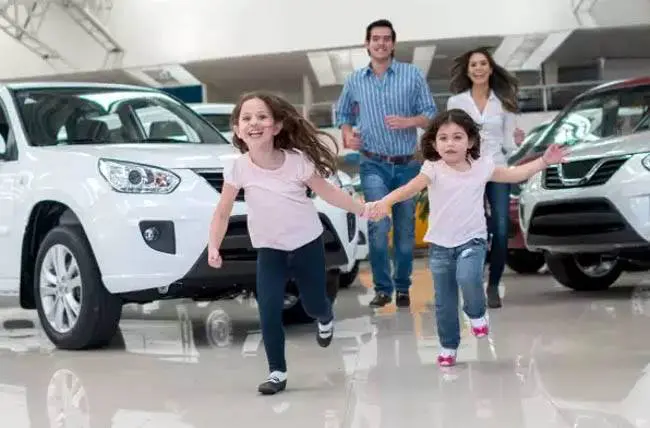 Benefits of Adding an Indoor Playground to a Car Dealership
When you think about car dealerships, you probably don't think about a custom indoor playground. However, that's exactly what was installed at a Toyota dealership recently, and since then, sales have gone up.
There are several benefits to adding indoor playground equipment to your car dealership. Here are a few reasons you might want to consider it.
Attract More Customers
We all know someone who chooses to go to the restaurant with the custom indoor playground just for the playground. They might buy a shake or some fries, but the main reason they're there is because their kids want to play.
When you have a car dealership indoor playground, there's a good chance you'll have some people coming there because their kids want them to. Of course, while they're there, they might very well decide they need a new car too!
More Time to Talk About Cars
Many people choose to go car shopping on weekends when they're not working. Of course, when you're a parent, you're always working, and most of those parents will bring their kids along when they visit your dealership.
The problem is, while parents are happy to talk about fuel consumption and resale values, that's possibly the most boring thing in the world for their kids.
A car dealership indoor playground gives the kids something fun to do, so you have more time to talk to their parents about their new family vehicle. They feel less rushed and can ask all the important questions they need answered before they can make a decision.
Less Noise and Activity On the Showroom Floor
Since many parents do choose to visit car dealerships to find a new car on the weekend, there's usually more than one child at the dealership on those days.
Left alone to amuse themselves for long enough, most kids will invent ways to amuse themselves, and often, that means playing loud and rowdy games of tag around the floor models.
While you might be quite happy to let the kids chase each other around, that's probably going to make their parents pretty flustered. Plus, there's always a chance they'll slip, fall or hurt themselves, and that's never a good thing.
When you have a car dealership indoor playground that is made for kids and built to be safe, you don't have to worry about one of your littler guests taking a tumble and hurting themselves. Your custom indoor playground will also help to keep the shrieks and cries of "you're it" off the showroom floor, which just makes it easier to talk about engine sizes and trunk capacity.
Safe and Made for Kids
Let's face it. Car dealerships are not the best place for kids to play.
There are always vehicles moving around, which means it's dangerous to walk around the dealership, and there are lots of things that could be broken or hurt a kid who isn't paying attention.
Indoor playground equipment is built for kids. It's made to the highest safety standards, from the most durable materials. A good custom indoor playground system can last many years and can take any amount of beating your smallest guests can throw at it! So you don't have to worry about the kids getting hurt – or them damaging something expensive!
Bring Your Own Kids to Work!
If you're a parent yourself, then there are probably times when you have to work, but you also have your kids with you. Even if it doesn't happen often, it makes getting work done much harder.
In fact, while sitting still while your parents talk about cars is close to the top of the most boring things you can make your kids do, sitting still and watching them do car sales paperwork probably beats it by a wide margin.
Having a custom indoor playground at your car dealership means that employees who are parents can come to work when they need to – even when they have to watch the kids – without having to invent new ways to amuse kids that get bored every five minutes!
Perfect for Family Days
Family days are a great way to attract families from your community to visit your dealership. A clown making balloon animals, hot dogs on the grill and a car dealership indoor playground will attract a lot of families to your business, and while they're there, you can hand out business cards and flyers. You can be sure that if you're giving families a fun, free way to spend a Saturday afternoon, the next time they want to buy a car, you'll be on their must call list.
A Great Landmark
Whenever you do something different, it's bound to get noticed. We've all lived somewhere where there's a restaurant that's painted a strange color, or they have a giant donut on top of their roof.
Those kinds of unexpected features make businesses memorable and turn them into a landmark.
Instead of being just another car dealership, why not become the car dealership that has the best custom indoor playground in town?
Even better, why not create an indoor play space that's all about cars? Kids love themed playgrounds, and whether it's a life sized jeep made from pipe or a pretend race track between the equipment, there are some fantastic ways to build a car theme into your playground!
Want to Know More?
We've been building indoor playground equipment and creating custom indoor playgrounds for many years, and we've even done some at car dealerships. Whenever we've installed a custom indoor playground at a business, they always get more visits from local families, so if you want to get more people through the door, this is one of the best things you can do.
So if you're interested in making your dealership more family friendly, and you want to know how we can help you to make that happen, let's talk. We can talk about your needs and your budget and help you to choose the best options for your business.