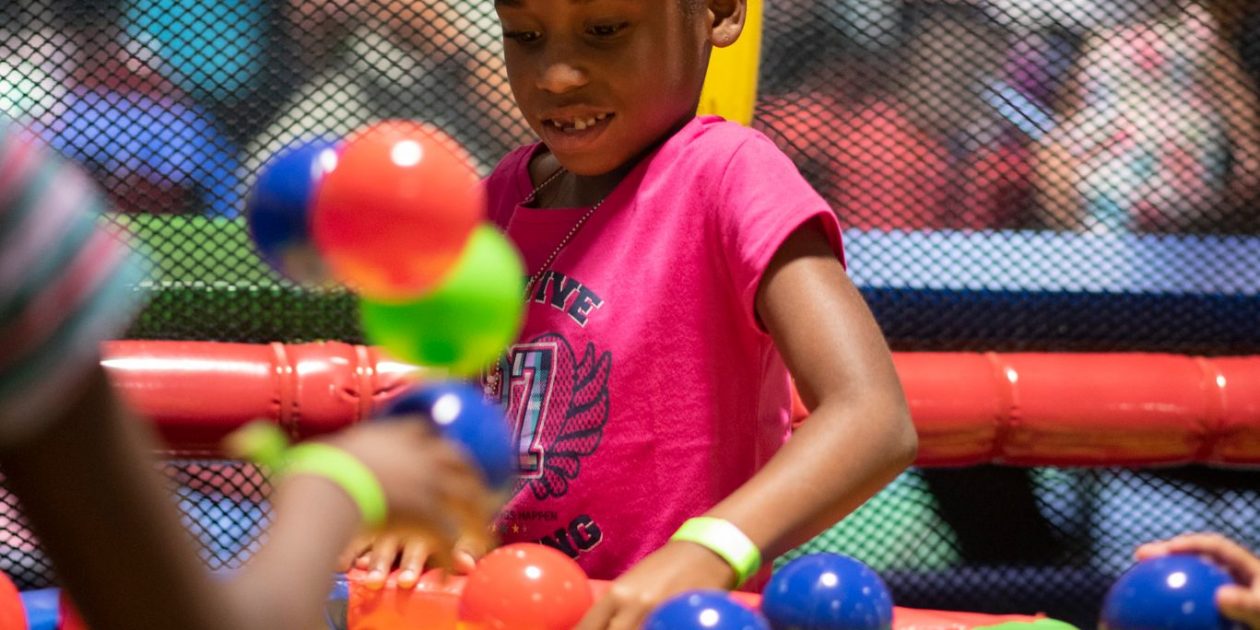 How Indoor Playground Can Boost Your Fitness Center Revenue!
If you own a gym or a fitness center, you probably don't think of the terms indoor playground and fitness center in the same sentence. But maybe it's time you did.
There are several reasons why putting an indoor playground and fitness center together makes sense and how it can increase your overall revenue from both. Here's what you should consider.
Couples Can Exercise Together
We all know that one of the biggest motivators to get fit is to have a workout buddy. However, once most couples have kids, they usually have to take turns visiting the gym while one entertains the children.
When you have an on-site option for entertainment for kids, it's possible for both moms and dads to visit the gym at the same time. Which almost makes it a great date night option!
Kids Will Want to Visit the Gym
Most adults get home from work, flop down on the couch and try to wind down from their hectic day. They know they should go to the gym, but the motivation just isn't there.
Unless, of course, the gym is also their kids' favorite indoor playground!
There's nothing like a child who wants to go to the playground to convince adults to get their workout gear on and visit the gym. Since regular gym visits also mean better fitness results for parents, it's also likely to keep both kids and their parents loyal to your fitness center!
Additional Direct Income
If you treat your indoor playground and fitness center as two separate businesses and offer childcare as part of the package for a small additional fee, you could very well turn your indoor play area into a money spinner in its own right.
Not only will adults be able to make the most of your gym for longer, more frequently, but you could generate additional income by giving their children something to do.
Add On Entertainment
Most parents who have a membership with your gym or fitness center will expect to have access to your play area as part of their package, or at least at a reduced fee.
However, there are many add-ons that you can offer to kids that would also generate additional income. Adding a few video games or even a pool or air hockey table for older kids can add significantly to your overall income over time.
Likewise, offering some kid-friendly snacks for sale in your snack bar or in the indoor playground area will also generate additional income. After all, what parent can ever say no when their kid asks for a snack or a juice box?
Great for Meetups With Friends
Another great way adding entertainment for kids during workouts can help to generate more income for your gym or fitness center is that parents who might be at other gyms could be tempted to make the switch and use your gym as a venue for meetups with their friends.
Even better, if their kids happen to be friends too, it's the perfect play date while mom (or dad) works out!
People Love Options
Perhaps the simplest reason why you should consider adding an indoor playground and fitness center together is that people love to have options, even if they don't use them all that often.
Just knowing that there is somewhere to take their kids if they need to for entertainment during workouts might be enough to sway some customers from their old gym to your fitness center.
Exclusivity Sells
You might already have noticed how exclusivity sells. There's a reason why celebrities will pay tens of thousands of dollars for a one-of-a-kind handbag or how boutique hotels with a handful of rooms can charge more.
When you have something that is in demand, and there is limited availability, demand goes up, and so can your prices. So by adding a child-friendly entertainment option to your gym or fitness center and limiting access to members only, you'll be creating the buzz and demand your center needs to excel.
So What Do You Need to Add Entertainment for Kids During Workouts?
The first thing you are going to need if you want to add entertainment for kids during workouts and make the most of your gym is space.
Indoor playgrounds can be configured to suit most spaces, but you will need an area where you can install the equipment, and preferably somewhere that is contained and away from the main gym area. No one wins when there are kids all over the gym floor!
Next, you are going to need commercial-grade indoor playground equipment. Just like you can't use home gym equipment in a fitness center, you will need something more robust to stand up to regular use.
Most customers who install indoor playground equipment also like to choose a theme, and in a gym, fitness or sports themes are a great choice – although there are many others.
Finally, you'll need to pay close attention to safety. Parents want to be sure that your indoor playground and fitness center are safe for their children, so they can relax while working out.
Do You Need a Permit to Add An Indoor Playground to Your Gym?
You might need some kind of permit or license to have an indoor playground and fitness center in the same or separate buildings. It's always a good idea to approach your local municipality to ask about the costs and requirements before you start planning.
There might also be capacity limits on the space that you have, so that could be another factor in how you create and operate an indoor playground and fitness center.
Got Questions? Ask Us!
At Indoor Playgrounds International, we've been building custom commercial playground equipment for nearly every venue you can imagine for a very long time.
We've built indoor playgrounds for hotels, family entertainment centers, car sales lots and more.
So if you've got any questions about how to create an indoor playground and fitness center that will really work for families and bring you more revenue, we can give you all the information you need.
Contact our team to help you design the best entertainment for kids during a workout and to show you how to make the most of your gym for families because your fitness center and kids don't have to be mutually exclusive.
We're always happy to help with design tips, planning ideas and a quote on the custom commercial playground you've always imagined for your fitness center or gym.