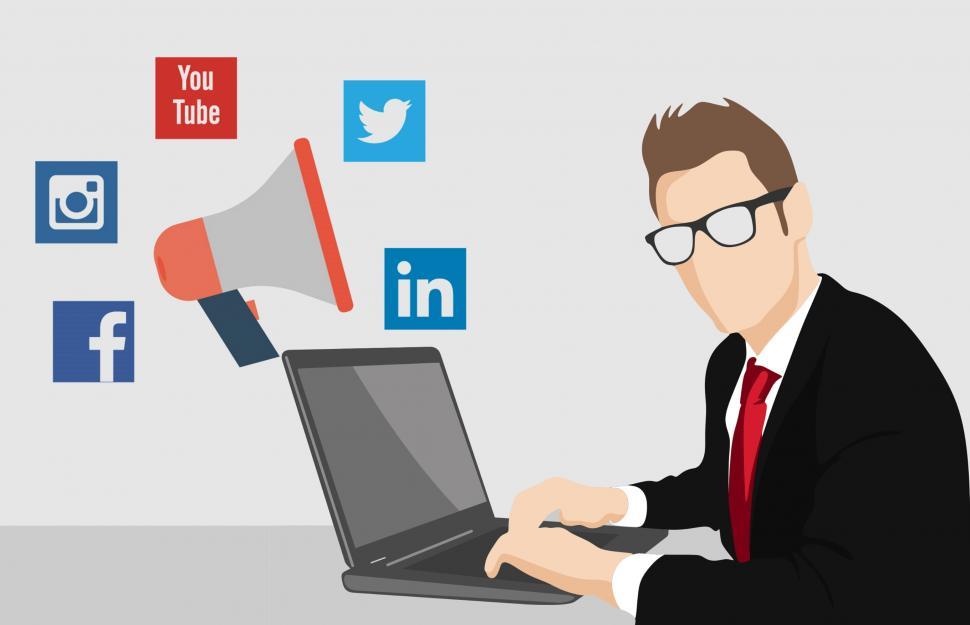 How to Market Your Business on Social Media
Digital marketing is one of the most effective ways to advertise for most businesses these days. If you've considered social media marketing for your family entertainment center and wondered where to start, you're in the right place.
In this article, we're going to look at how to get started with social media marketing for your family entertainment center, including Instagram marketing, marketing on other platforms, and general strategies. Here's what you need to know.
Create Your Social Media Accounts – But Choose Wisely!
There are many social networks out there. From YouTube to Twitter and LinkedIn to Snapchat. But they are not all suitable for family entertainment and social media marketing!
Generally, Twitter and LinkedIn are better for B2B advertising, while Facebook and Instagram are more family and community friendly, so you probably want to start there.
You also don't want to spread yourself too thin when you start social media marketing for your family entertainment center. Consistency and engagement are two of the most important factors in social media marketing success, so you want to choose one or two platforms and master them rather than trying to be everywhere!
Join and Follow Local Companies and Influencers
Many people think that the best way to start social marketing is to start broadcasting sales messaging, but the opposite is true. The best way to get started is to say very little but to start following local companies and influencers.
The more people who see your family entertainment center and social media accounts, the more are likely to follow back, and that will get you some momentum to get started.
Join Local Groups
Another great way to kick-start social marketing for your family entertainment center is to join local community groups.
Most cities will have general community groups as well as groups for parents with children of certain ages, people who live in certain neighborhoods and deal hunter groups. Join them all and post relevant content there.
Research Hashtags
Hashtags are a great way to get discovered on social media, including Twitter and Instagram, if you choose to use those platforms.
Usually, your city will have some location-specific hashtags, but you can also research popular hashtags with tools like Hashtagify. You might also want to search and follow those hashtags from time to time, so you can get involved in local conversations.
DON'T Post Images Without Consent!
You might be tempted to post pictures of families having fun at your venue as part of social media marketing for your family entertainment center, but don't do it unless you have consent!
If you plan to do this at any time, ask parents to sign a waiver that explains how their child's image will be used and where. Ensure that you never mention any children by name either and that you take every precaution to keep families and kids safe.
If you don't make sure that your strategy for social media marketing for your family entertainment center is family-friendly, you might do the exact opposite of what you hoped!
Avoid Hard Sales
Many companies make the mistake of using social marketing to post only hard sales-related content. People are already bombarded with that all day, every day, so they're likely to stop following you if you do.
Instead of trying to close a sale every time you post, share information about your facility, interesting events or community news. You can also link to relevant news items, post contests or giveaways or more.
Try to limit your sales-related posts to once every ten posts so that people don't get tired of being sold to and go somewhere else!
Have a Strategy
Too many people leap into Instagram marketing and other digital marketing campaigns without a plan. They have no idea who they are trying to reach, what they want to say, or how they are going to say it.
If you plan to start social media marketing your family entertainment center, take some time to work out who your target customers are, where they hang out and what they care about. Then figure out how to tie your branding into your posts and when you'll post content.
Your social marketing plan will probably change over time, and that's okay. But if you don't have any kind of roadmap, you might get lost before you even get started!
Be Consistent
Most social marketing campaigns fizzle because the people behind them simply run out of steam. They start out great, posting new, interesting and valuable content regularly, and then they get busy with something else, and they don't post for weeks or months on end. That's not how you win at social marketing.
If you plan to marry your family entertainment center and social media successfully, you need to commit to posting regularly and then stick to the schedule.
Consider An Auto Posting Tool
Sticking to a social media posting schedule for social media and Instagram marketing is great in theory but sometimes harder in practice. You can never really predict what will happen day to day, and you might get too busy to post.
Social media scheduling or auto-posting tools like Hootsuite and Later are great options. They allow you to connect your social media platforms to one dashboard, and to create several posts and preschedule them to post even if you're nowhere near your computer. That way, you can get all of them done when you have time, and you never have to worry about missing a post.
Many of these auto-posting tools also have limited free plan options, so you might be able to save time and effort without spending an extra dime!
Don't Forget Paid Ads
Paid ads on social media are perfect for community-based businesses like family entertainment centers because they have advanced targeting options.
Most will allow you to narrow your focus to a city or neighborhood, and you can even choose to target parents with kids in a certain age range. You can set an overall budget and a budget per click, too, so you won't spend more than you planned to.
Engagement Is Key
Engagement really is the key to social media marketing your family entertainment center. Posting new content is only the start of the process. You want to get likes, comments and shares if you want to grow your social marketing to improve your business.
There are several great ways you can do this. Try asking questions or running contests that require a like or a follow to enter. Share interesting content that people can't help but share or get on board with TikTok trends and make a funny video to go viral.
The key word in social marketing is social, so treat your social media accounts as a way to make new friends and build relationships, and you're sure to do great!
Outsource If Necessary
If you're reading all of this and wondering how you're ever going to learn enough or have enough time to get it all set up, don't worry too much.
There are many freelance social media experts and virtual assistants out there who can do it all for you or at least get it all set up. There are also many books and resources about social marketing, so you can learn as you go along.
Remember that social media hasn't been around very long, and it's never too late to learn!
Learn the Formula
When you first start thinking about social marketing, it is very daunting, and it does seem like a different language, but there really is a formula to it.
Many marketing companies have conducted in-depth studies about the best days and times of days to post, how many posts are too many, what kind of images work best and more.
With a little online research and some trial and error, it's possible to create and manage your own successful social media campaign, and once you start getting momentum, it's easy to grow a large, local audience.
Put Your Links Everywhere
The best way to handle business marketing of any kind is to tie it all together.
So make sure your Instagram handle appears on your letterhead and post a QR code linking to your Facebook page in your reception area. Ask your existing customers to like, follow and share your social media profiles, and follow them back. You can even print your social media links on your invoices and put them in your emails, so everyone can find you online!
Just Starting to Plan Your Indoor Playground?
If you're looking into social media marketing your family entertainment center before you get to work designing and launching it, we'd love to help with both.
Contact our team to find out more about the world-class indoor playground equipment Indoor Playgrounds International manufactures and how we can help you to design the ultimate family fun space.
We'll answer all of your questions, give you detailed quotes and help you however we can on this new venture. Then, when you're ready for your big launch, we'll be happy to follow you on social media too!