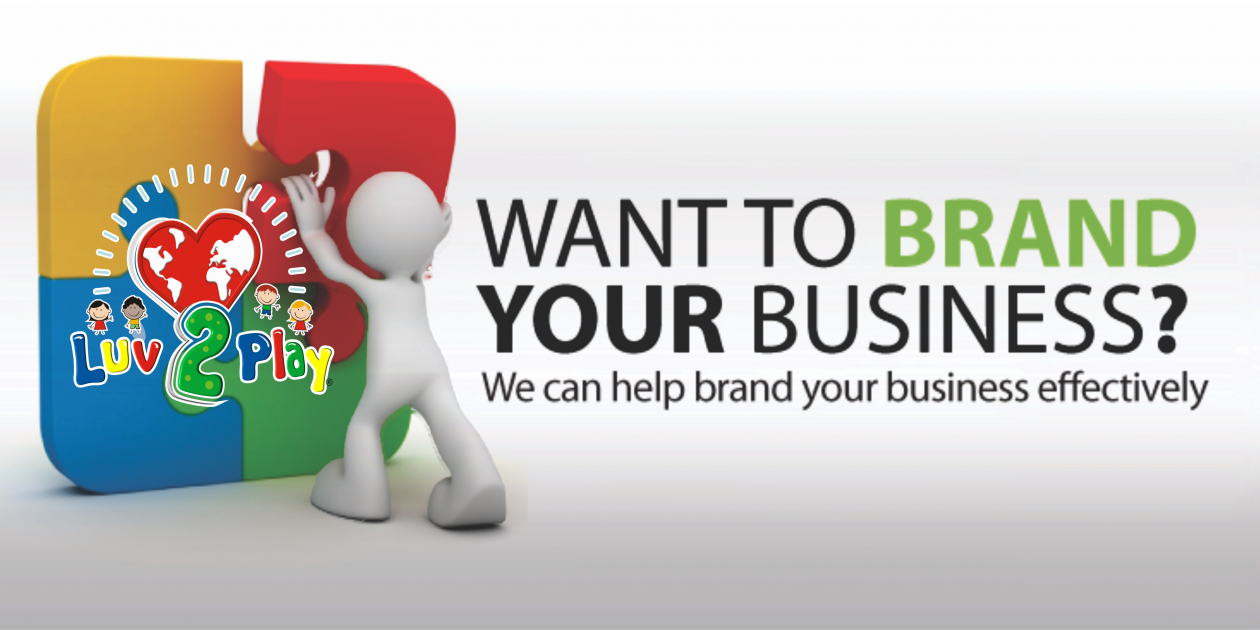 How to Brand Your Business!
If you've been working on a plan for your business, you've probably heard about branding already, but how do you brand your business? Hearing the term and understanding how to go about branding your family entertainment center are two different things.
However, you just have to look at big names in the family entertainment business – like Chuck E. Cheese or Dave & Busters – to see what branding can do for your business! Here's what you need to know about indoor play branding and how you can use simple tips and tricks to get started branding your family entertainment center.
Develop a Brand Strategy
The first step in branding your family entertainment center is to develop a brand strategy. What makes your center different and special? Who do you want to reach? Are your facilities tailored to a specific age group, or do you have unique experiences for the whole family?
Your brand strategy should outline the personality of your business brand, and it includes everything from your company colors and logo to the experience people have when they visit your indoor play space.
More Than Just Looks
When you're developing your brand strategy, the most important thing to remember is that it's about more than looks. Yes, having a theme that is consistent throughout your family entertainment center, your logo, and your website is a good start. But you also need to appeal to the community you want to see in your family entertainment center.
There are several ways you can do this:
Tell people about your company, what matters to you, and what your brand vision is
Use more than one channel to share your brand message – social media is great, but local billboards and flyers are a great choice too!
Figure out who your ideal customer is, and make sure every part of your business brand is designed to appeal to them and what matters to their family
Host events that matter to your community – special summer play dates or winter discounts when there's snow on the ground
Get involved in community events and activities – if you want people to really feel your brand impact, giving back to the community is one of the best ways to do just that
Branding is part style, for sure, but it's also substance. It's the values and mission that you have at the very core of whatever you do and figuring out the best way to communicate that to the people you want to reach.
Unique Themes Are Brandable
Another important factor in branding your family entertainment center is the themes you choose to build your space around. Families Luv the sense of fun and adventure that comes with a themed experience, and they'll be a lot more likely to remember your brand if you're the pirate-themed indoor playground or the space-themed family center.
Choose a fun theme that is also timeless, so you can build a business brand around it for the long term.
Create a Memorable Logo and Tagline
Once you know what your core values and mission are and you've decided on the theme for your business, the next step in branding your family entertainment center is to create a memorable logo and tagline.
Take some time to do this and hire a professional to ensure that your brand message is clearly translated into the words and graphics that will represent your brand to the world.
And Then Put Them On Everything
Branding your family entertainment center is partly about what you do to create your brand, but it's also about getting people to recognize your business brand.
Brand recognition is what makes your business a "household name." It's why we all know Nike and Mcdonald's, but it's not only for mega-corporations. Put your indoor play branding on everything you do. Use your logo on your website, your social media pages and your t-shirts. Have stickers made with your logo on them and hand them out to your customers.
Keep putting your business brand on everything you do until even kids who don't read yet can recognize your logo. That's when you know your business brand is getting the job done, and you're on the way to the kind of brand impact you want.
Keep Researching Your Customers
Too often, we think of creating a business brand as a one-time event—something you do when you're writing your business plan and then forget about for years or decades.
However, over time, your brand impact could change as your customers do. So it's very important to keep finding out what matters to the families that use your services, so you can keep having the right kind of brand impact.
Ask customers to fill in surveys when they visit or get feedback via social media. Compare the responses to the assumptions you've been making about who your customers are and adjust as necessary.
Know the Competition
Unless you're opening a family entertainment center in a very small town, there's a good chance there are at least a few competitors in your area. Even if you are opening your business in a small town, there's always the internet to help you research the competition.
While you're working on branding your family entertainment center, spend some time learning about your competition. Look at what they do to attract customers, what their brand message is, and what kinds of themes and services they offer. You don't want to copy any of your competitors too closely, but you can certainly look for things you can borrow and improve on in your own indoor play branding.
Get Digital
Billboards, flyers and other local promotions are great, but these days, every business needs to have a fantastic website and a strong online presence.
Make it as easy for families to find and interact with your business online as possible. A fantastic, interactive website makes a huge brand impact, too, so spend some time and money making it awesome. Include easy online booking options, videos and galleries of your facility and games and activities for kids to get involved in.
If you can hire an SEO specialist to make sure your website comes up in local search results, you'll also find that you get a boost in your business, and your business brand starts to grow faster.
Social media is another huge marketing tool to build your brand impact fast. Create channels on popular sites like Facebook and Instagram and use them to connect with your customers. You can also use automation tools like Hootsuite and others to pre-schedule content, so you're always keeping the conversation going.
Build a Brand You Believe In
All of these tips and tricks are useful when you're branding your family entertainment center, but the most important thing is to build a brand you really believe in and that aligns with your personal values and goals.
The best brands become part of your life, and they're something you always feel aligns with your own thoughts, feelings and personal mission. It's very easy to live your brand when your brand is built around what matters to you.
Indoor play branding is about so much more than just business. If you plan to open a family entertainment center, families, fun, and the pure joy of play probably mean a lot to you. So make sure that all comes out in your branding, and it will connect that much better with your customers.
Our sister company

has created an amazing brand in the indoor playground industry. With key branding both in our locations and in our advertising we've been able to create a unique and memorable name that paints a picture even when heard for the first time.
Think Big
Our final tip about branding your family entertainment center is that you should never be afraid to think big. Sure, you might be building a business brand for a single location right now, but there's every possibility that one day, your business brand will be the next big national play franchise.
There's nothing stopping you from starting local and then expanding to more cities and states. So while you are working on your indoor play branding, try to avoid anything that's hyper-localized to your business location. That way, if you do expand one day, you won't have to do any big rebranding exercises!
We Luv working with family entertainment centers to create a play space that families Luv and building a brand that's recognized for being the best place to hang out. Many of our customers are already ranked as the top play spaces in their area – but we're always happy to help new businesses to get there too!
The team at Indoor Playgrounds International is always happy to help too. Whether you need ideas for unique and fun themes for your play space or links to some of the best family entertainment centers in the country so you can get inspired, we're always happy to help.
Then, when you're ready to translate your indoor play branding into a top-of-the-line facility, we're happy to help with designs and a quote for a one-of-a-kind, unforgettable play system that will take your business brand to the next level.