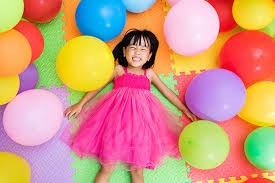 How Indoor Playground Equipment Can Boost Sales
Indoor playgrounds are a great place for children to have fun, learn social skills and develop mentally and physically. These appeal to parents because of realisation that their child needs room to play, explore and create. Yet, the question remains in the mind of prospective franchise buyers about profitability of Indoor Playgrounds and how including this setup in their establishment would boost their sales.
Some important points to consider:
Location: Location will determine profit margins. A location could be well condensed with families with small children or with an elderly population in their retirement age. Depending upon where you are in the country or the city will determine foot traffic in your establishment.
Location is also related to reach. If the location is well connected through roads and highways and is within accessible areas of the city, it will be easier for families to reach and to make a choice to visit regularly. High visibility can be crucial for getting a large number of children into the playground which would guarantee profitability and return on investment.
Unique Selling Point: How one playground business is different from the competition is very important for any area where playground businesses are competing for attention. It is necessary to differentiate from the rest. Using latest equipment, technology, safety codes and workers highly trained in dealing with children can create an edge in the market.
Managing Finance: It is important not just to focus on earnings but business spending as well. The appropriate use of funds required to make the right equipment purchase from the right manufacturer. Another major cost will be the labour in running the playground business. Hiring and managing workers who already have experience in dealing with children and people, and who possess other relevant skills could save money and add value to the business.
Marketing: Inclusion of the highest quality and latest indoor playground equipment in your establishment is one step. The next is to get the message across to interested parties. Marketing through the right medium will be the key. Day care centres, pre-schools, billboards near schools, hobby classes, parenting magazines, day time talk shows and fliers to nearby residents can be used to reach as many people as possible. This is important as word of mouth can supplement your marketing efforts going ahead with your indoor playground business.
Hosting events: Events like birthdays can give a boost to sales. Create birthday packages with different options suited to different budgets and let parents make advance booking. It will be important to be creative and offer themes inspired by latest pop-culture topics of interest to children to gather maximum advantage from this offering.
An indoor playground business is great for children to find playmates of similar age to bond with, and for parents to meet like-minded parents for share parenting tips and make forming friendships. For establishment owners the key is to manage funds and market to right areas, while maintaining safety procedures to attract maximum customers.