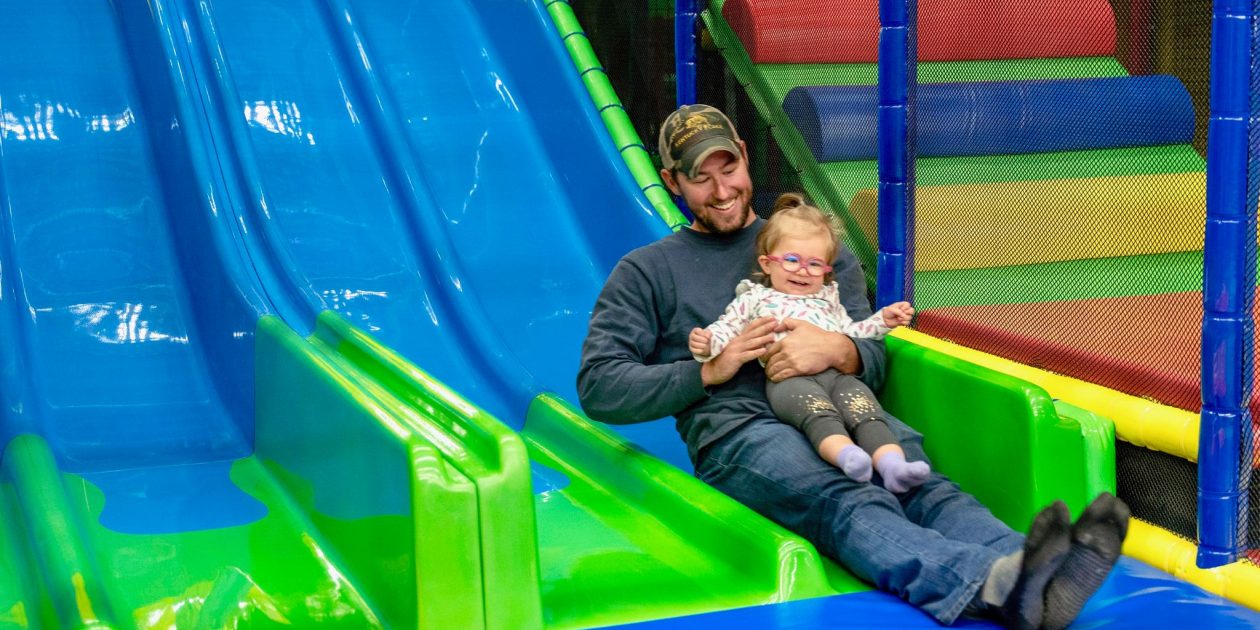 How Indoor Playgrounds and Family Entertainment Centers can Help Hospitalized Children
According to statistics, every year in the United States, more than 3 million children are hospitalized. Most of those children will have short stays in hospital while they recover from an illness or surgery, but for some, their stay could last weeks, months, or even years.
Although we know that doctors, nurses and other medical professionals go above and beyond, and that hospitals are the best possible place for kids who need intensive medical care, long hospital stays still take a toll on kids and their families.
If you have a children's hospital near your indoor playground, and you're considering creating hospitalized children playgrounds days, you might be providing exactly the service those families need. Indoor playgrounds for sick kids are in short supply, but they can make a huge difference. Let's take a closer look at how and why.
Easing Anxiety, Stress and Trauma
Most hospitals that cater to children do a lot to make their facilities warm, friendly places where children can relax and focus on healing, and their families can be assured they're being well cared for.
However, no number of bright murals, cozy playrooms and other fun spaces can completely mask the fact that those kids are in hospital. Depending on the reason for their stay, many kids also struggle with anxiety, stress and even dealing with trauma, as do their families.
Indoor playgrounds for sick kids allow those kids and families to take some time away from the hospital, escape the clinical environment and everything they relate it to for a while, and just relax. Even a short break at hospitalized children playgrounds can refresh and rejuvenate kids and their families and get them ready for the next step on their health journey.
Promote Physical Health and Fitness
Many people are surprised, even as adults, that while hospitals are the very best place to heal from illness or injury, they're not great for physical health and fitness in general.
Depending on the reason for their hospital stay, children who spend time in pediatric hospitals might have their days taken up with tests, scans, treatments, IVs and medications. Which doesn't leave a lot of time to engage in healthy physical activities like play.
Indoor playgrounds for sick kids can help those children to get the physical activity they need to stay mentally and physically fit, and that's the basis of good health for all of us.
Social Interaction and Skills
There are some kids in hospital who have been there so long that they hardly remember what it's like to interact with other kids in normal environments like schools or sports.
Often, they spend a lot of their time alone in a hospital room, and when they do interact with other kids in the hospital, it might be fleeting, and a lot less like real world interaction.
Hospitalized children playgrounds allow sick kids to have a more normal experience interacting with other children, both from their hospital (and others) and the other children in those families. This makes it easier for kids to build the critical social skills we all need as we get older.
Just Being a Kid
Unfortunately, when kids get sick or injured, they are forced to do a lot of growing up in a short amount of time. They have to be brave and endure treatments that most adults might find difficult. They start to learn medical jargon, and they understand terms that no parent ever wants to hear their children say.
It's very hard for kids to retain their sense of wonder and joy when their days are all about beeping machines and IV needles.
A little time away from that environment, at indoor playgrounds for sick kids and other facilities can help them to recapture a little of the experience of just being a kid. Even if they can do that for a few hours once a month, it can make all the time that comes between that much more bearable.
What to Consider When Opening Your Facility to Sick Kids
If you are considering opening your family entertainment center as an indoor playground for sick kids from time to time, there are a few things you should consider.
Firstly, many kids that are in hospital longer term have some kind of condition that makes them more vulnerable to infections. This means that you probably don't want to have too many people in your facility at that time, and you might have to close to the general public for a few hours when you do open your facility as hospitalized children playgrounds.
Next, you want to ensure that every family consults their child's doctor, and gets their visit cleared. Some doctors will have special instructions for their patients and families too, and it's important to understand what those are, so you can accommodate them.
Finally, even though most indoor masking mandates have been lifted, it's a good idea to have all staff and visitors masked when you host sick kids and their families. Again, these children might have complex conditions that could be made worse by something as simple as a cold.
Charitable Donations
If the children's hospital in your area has a charitable foundation, it's a good idea to contact them and find out if there is any way you can write the time you donate your facility for on your taxes. If they are a registered charity, it may be possible to calculate the value of the time you donate and use that to offset the cost of giving away time in your indoor playground to sick kids and their families.
Be Prepared
If you do plan to host hospitalized children and their families at your facility, it's a good idea to speak to the hospital and get any special instructions they might have for indoor playgrounds for sick kids.
You might need to have special first aid equipment on site or take other special precautions to keep kids and their families safe.
If you will be serving food and drinks to kids and their families, you should also find out from their doctors if there are any allergies or medication interactions you need to know about.